While you are traveling one of the biggest concerns that anyone would have are related to means of transportation. Especially, when you are in a new city and do not know of the local
car services, transportation and cab companies.
If you do a little homework and do it right then you can save a fortune on travel transportation while getting the best deals and wheels. When you arrive at
Denver International Airport
, there are a lot of transportation options that you can avail. It should be noted that one form of transportation, for example, a luxury sedan that might be ideal for one traveler might not be so for the other one. The perfect transportation depends on the one that fulfills all your travel needs and requirements. It is always best to ask yourself as to what you are looking for from your travel vehicle. Becoming aware of what you require is the only way you can acquire the perfect means of transportation for your travel. Consider the following points and ask yourself the same when picking out a vehicle.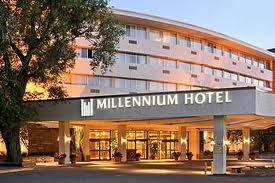 Your
transportation to Millennium Hotel in Boulder from DIA
has to be high on comfort level. After a long and tiring journey on the airplane and making your way through baggage claim and security points, the last thing that you want is another half an hour or an hour's (depending on the traffic) rickety and uncomfortable ride to your destination in Boulder. Your ride has to be comfortable in the sense of working properly. Not only that, but it also has to provide your body and mind with a sense of ease which would help you relax before you arrive in Boulder.
If you are accustomed to traveling with a lot of baggage or are on a family vacation with an alarming number of bags then taking a cab for your
transportation to Millennium Hotel in Boulder from Denver Airport
might not be the best option for you. You need a means of transportation that can carry your entire family, make you comfortable, have adequate baggage space and not charge you out of your savings for providing all of that. Taking a luxury party bus or a budget-friendly, comfortable shuttle might be your ideal transportation.
Nothing is more important that being safe on the road. For that, your driver has to be well-trained and a complete professional when it comes to what he does. Also, you need to verify with your car service about the history and track record of the driver that you would be traveling with. Most car services have experienced and reliable drivers who undergo road exams, record verification etc from time to time to ensure the safety of all passengers.
Read More